Swoon Reads Is Going On Tour!!!
Four Swoon Reads authors —
Sandy Hall
,
Katie Van Ark
,
Temple West
, and
Kimberly Karalius
— will be visiting seven cities (Cincinnati, Dallas, San Francisco, Seattle, Chicago, Saratoga Springs, NY, and New Brunswick, NJ) between May 12 and 19.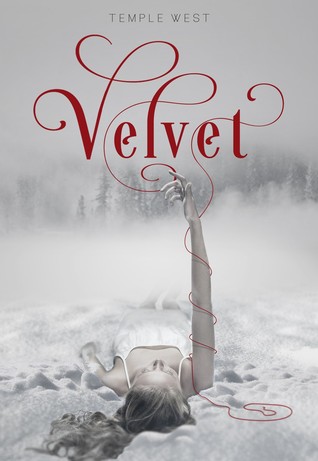 First rule of dealing with hot vampire bodyguards? Don't fall in love.




After losing both her parents before age seventeen, aspiring designer Caitlin Holte feels like her whole world has been turned upside down, and that was before the terrifying encounter with a supernatural force. Then, she learns that her hot bad-boy neighbor, Adrian—who might have just saved her life—is actually a half-demon vampire.




Suddenly Caitlin is stuck with a vampire bodyguard who feels that the best way to protect her is to become her pretend boyfriend. Trouble is, Caitlin is starting to fall in love for real, while Adrian can never love a human. Caitlin trusts Adrian to keep her safe from his demon father, but will he be able to protect her heart?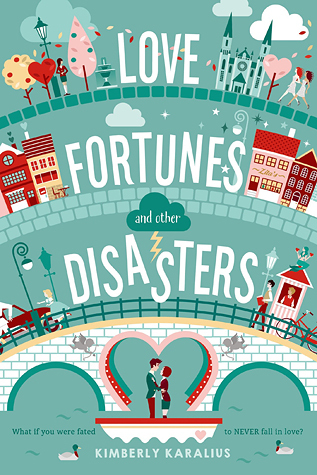 In the tradition of Alice Hoffman's Practical Magic, one girl chooses to change her fortune and her fate by falling in love.


Love is real in the town of Grimbaud and Fallon Dupree has dreamed of attending high school there for years. After all, generations of Duprees have successfully followed the (100% accurate!) love fortunes from Zita's famous Love Charms Shop to happily marry their high school sweethearts. It's a tradition. So she is both stunned and devastated when her fortune states that she will NEVER find love.




Fortunately, Fallon isn't the only student with a terrible love fortune, and a rebellion is brewing. Fallon is determined to take control of her own fate—even if it means working with a notorious heartbreaker like Sebastian.






Will Fallon and Sebastian be able to overthrow Zita's tyranny and fall in love?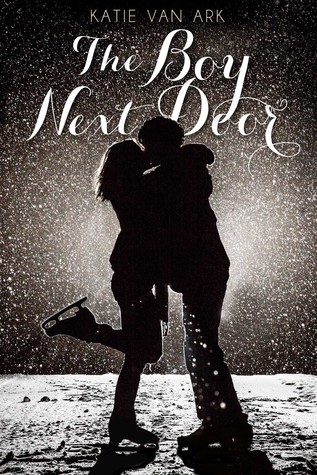 Maddy Spier has been in love with the boy next door forever. As his figure skating partner she spends time in his arms every day. But she's also seen his arms around other girls—lots of other girls.



Gabe can't imagine skating with anyone but Maddy, and together they have a real chance at winning some serious gold medals. So, he's determined to keep thinking of her like a sister. After all, he's never had a romantic relationship that lasted for more than two weeks.






But when their coach assigns a new romantic skating program, everything changes. Will this be the big break that Maddy's been hoping for or the big breakup that Gabe has always feared?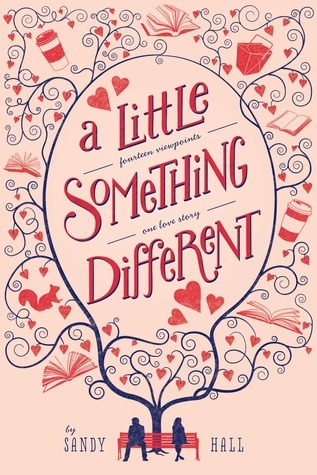 The creative writing teacher, the delivery guy, the local Starbucks baristas, his best friend, her roommate, and the squirrel in the park all have one thing in common—they believe that Gabe and Lea should get together. Lea and Gabe are in the same creative writing class. They get the same pop culture references, order the same Chinese food, and hang out in the same places. Unfortunately, Lea is reserved, Gabe has issues, and despite their initial mutual crush, it looks like they are never going to work things out. But somehow even when nothing is going on, something is happening between them, and everyone can see it. Their creative writing teacher pushes them together. The baristas at Starbucks watch their relationship like a TV show. Their bus driver tells his wife about them. The waitress at the diner automatically seats them together. Even the squirrel who lives on the college green believes in their relationship.



Surely Gabe and Lea will figure out that they are meant to be together....
Social Media Links
Swoon Reads: @SwoonReads
Hashtag: #SummerOfSwoon
Sandy Hall: @iamsandyhall
Temple West: @ByTempleWest
Kimberly Karalius: @kkaralius
Katie Van Ark: @kvanark
SUMMER OF SWOON GROUP TOUR SCHEDULE
Tuesday, May 12
Wednesday, May 13
Thursday, May 14
Friday, May 15
Sunday, May 17
Monday, May 18
Tuesday, May 19