The Fires of Calderon is Book One in Lindsay Cummings's epic Balance Keepers series. These exciting fantasy adventure books are full of magic, mystery, friendship, and humor and are perfect for fans of books like Brandon Mull's The Candy Shop War or the Unwanteds series by Lisa McMann.




Bestselling author of the Skeleton Creek series Patrick Carman describes The Fires of Calderon as "fast paced and packed with adventure," and Peter Lerangis, bestselling author of the Seven Wonders series, says, "Wow!"




With themes of friendship, self-discovery, and courage; both boy and girl main characters; fierce creatures to battle; a mystery to solve; and a boarding school that could be described as Hogwarts underground, there's something for every reader to enjoy in this contemporary—and fantastically imaginative—spin on the classic Journey to the Center of the Earth.




When eleven-year-old Albert Flynn follows a mysterious map deep into the woods, and then under the woods, he discovers he's a Balance Keeper—someone with special magical skills for keeping harmony in fantastical underground worlds. Together with his teammates Leroy and Birdie, Albert must master his magical talents in time to stop the fires in the Calderon Realm from destroying New York City above.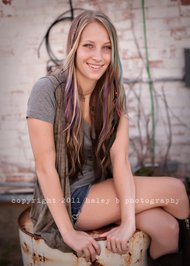 Lindsay Cummings is the 20-year-old author of THE MURDER COMPLEX, as well as its sequel, coming 2014 from Greenwillow Books/HarperCollins, and the MG trilogy THE BALANCE KEEPERS, coming Fall 2014 from Katherine Tegen Books/HarperCollins.


Lindsay deals with chronic fatigue, can't get enough of her two pesky German Shepherds, wolf cub, and two horses. She's still waiting on her letter from Hogwarts--it was probably just lost in the mail. You can follow Lindsay on twitter @lindsaycwrites