Waiting on Wednesday is a weekly event that is hosted by Jill at
and spotlights upcoming releases that we're eagerly anticipating.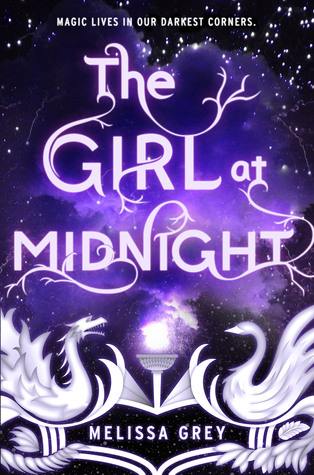 Hardcover, 368 pages
Expected publication: April 28th 2015 by Delacorte Press
For readers of Cassandra Clare's City of Bones and Leigh Bardugo'sShadow and Bone, The Girl at Midnight is the story of a modern girl caught in an ancient war.




Beneath the streets of New York City live the Avicen, an ancient race of people with feathers for hair and magic running through their veins. Age-old enchantments keep them hidden from humans. All but one. Echo is a runaway pickpocket who survives by selling stolen treasures on the black market, and the Avicen are the only family she's ever known.




Echo is clever and daring, and at times she can be brash, but above all else she's fiercely loyal. So when a centuries-old war crests on the borders of her home, she decides it's time to act.




Legend has it that there is a way to end the conflict once and for all: find the Firebird, a mythical entity believed to possess power the likes of which the world has never seen. It will be no easy task, but if life as a thief has taught Echo anything, it's how to hunt down what she wants . . . and how to take it.




But some jobs aren't as straightforward as they seem. And this one might just set the world on fire.
What book are you looking forward to in 2015???