What do you get when you combine one energetic, enthusiastic little boy with his sleepy but tolerant dog? Unconditional love.Using simple words and spare illustrations, My Dog Is the Best celebrates the special bond that exists between a young child and a beloved family pet. It's the heartwarming story of two best friends. . . told by a boy with a very active imagination.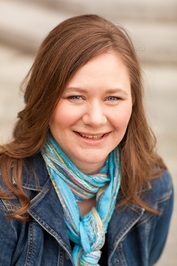 Laurie writes for children of all ages. She is dedicated to inspiring and empowering young readers through nonfiction and fiction that educates as well as entertains.
My Dog Is The Best is a beautiful children's book that is full of natural, light colored drawings that attract children's attention to the book. The simple wording helps young children who are learning to read to be able to understand the story.
I loved the different scenes with the child and his dog. The young boy uses his dog to help him face his fears and sees the dog as his protector. I loved the fireman scene where the dog is helping to save someone! So cute!!
I really enjoyed this cute children's book and enjoyed its depiction of man's best friend....or should we say "boy's" best friend! :)