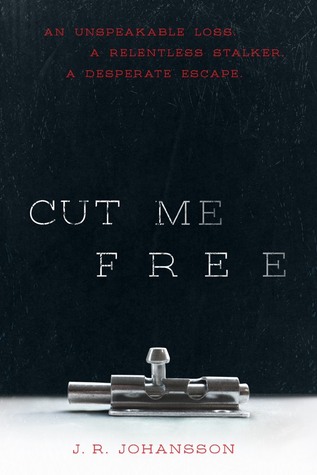 Hardcover, 304 pages
Expected publication: January 27th 2015 by Farrar, Straus and Giroux (BYR)



Seventeen-year-old Charlotte barely escaped from her abusive parents. Her little brother, Sam, wasn't as lucky. Now she's trying to begin the new life she always dreamed of for them, but never thought she'd have to experience alone. She's hired a techie-genius with a knack for forgery to remove the last ties to her old life. But while she can erase her former identity, she can't rid herself of the memories. And her troubled history won't let her ignore the little girl she sees one day in the park. The girl with the bruises and burn marks.




That's when Charlotte begins to receive the messages. Threatening notes left in her apartment--without a trace of entry. And they're addressed to Piper, her old name. As the messages grow in frequency, she doesn't just need to uncover who is leaving them; she needs to stop whoever it is before anyone else she loves ends up dead.
I have two young sons and a wonderful husband. In fact, other than my cat, Cleo, I'm nearly drowning in testosterone. My family is a handful, but they always keep me busy and happy.



My B.S. degree is in public relations and I have a background in marketing. My abnormal psychology minor inspired many of my characters.





When I'm not writing, I love reading, playing board games, and sitting in my hot tub. My dream is that someday I'll find a way to do all three at the same time.




I currently live in a valley between majestic mountains and a beautiful lake where the sun shines nearly 300 days per year.


I'm represented by the lovely Kathleen Rushall of Marsal Lyon Literary Agency.
An Unspeakable Loss.
A Relentless Stalker.
A Desperate Escape.
Cut Me Free is an chilling read...full of twists and turns and suspense. It is an honest and meaningful description of what happened to this young girl, Charlotte. It touches on deep, dark subjects that some people turn their head at and shy away from.
Charlotte is an strong, amazing 17 year old girl that faces more pain and suffering than most of us will face in a lifetime. Charlotte runs away from home after an tragic accident makes her see what is truly happening and what might happen to her if she stays in this horrible situation.
Charlotte hires a young hacker named Cam to develop her a new identity so that she can start over with a new life. Charlotte renames herself Piper and begins to start the healing process.
Little does she know, Someone out there knows her secret and her past. Someone out there is stalking her and sending cryptic messages to scare her out of hiding.
"He throws the butt of his cigarette at the ground, turns and walks away. Once he leaves the shade of the tree, I see the same low hat and high collar I saw in the booth at the restaurant. An icy hand clamps down on my chest and makes it hard to breathe.
I don't know who he is, but he's real. He's here.....and he's watching me...."
Cut Me Free is full of breath-taking tension and intense suspense. There is so much more going on than we realize. I would recommend this book to anyone who enjoys drama, romance, suspense, and mystery. This book has a great mix of all of these genres!!!!