Rise of the Wolf
(Mark of the Thief #2)
by Jennifer A. Nielsen
Publisher: Scholastic Press
Release Date: January 26th 2016
Genre: Young Adult, Fantasy, Historical, Fiction, Mythology, Magic, Adventure, Action, Juvenile


Nic may have escaped enslavement in the mines outside of Rome, but his troubles are far from over. The Praetor War--the battle to destroy Rome from within--is in full force, and Nic is caught in the crossfire. The secretive Praetors are determined to unlock a powerful amulet--one sure to bring the empire to its knees. Worse, the Praetors believe Nic holds the key to finding this amulet, and they will stop at nothing to steal it, even if that means harming the people Nic holds most dear.




When the Praetors capture Nic's mother, Nic knows he must do anything to save her. He challenges the Praetors to a chariot race. If he wins, they will release his mother. But if he loses, he must hand over a magic that will certainly destroy Rome and end his own life. Can Nic once again harness his magic and gather the strength to defeat his enemies? Or will he lose his mother and bear witness to Rome's destruction?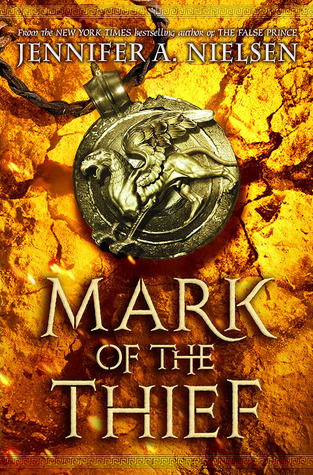 Jennifer lives at the base of a very tall mountain in Northern Utah with her husband, three children, and a naughty puppy. She loves the smell of rainy days, hot chocolate, and old books, preferably all at once. She is a former speech teacher, theater director, and enjoyed a brief but disastrous career as a door-to-door pollster. In her spare time, Jennifer tends to panic, wondering what she has forgotten to do that has allowed her any spare time.