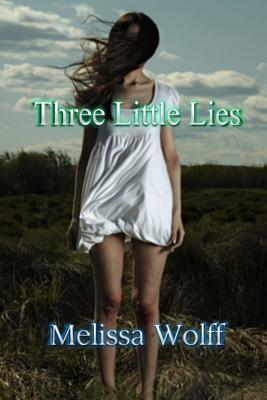 It is the summer of 2012. The sky is blue, the ocean is crisp, and six young women are missing, including Madison Porter. At the disappearance of her best friend, Amber Swanson falls into a spiral of destruction. She smokes, drinks and gets caught stealing. Her parents don't know what to do with her, so she is sent to live with her half-sister, Rebecca, in Virginia. Ethan Hunter lives by the saying 'blood is thicker than water'; even when his mother up and left him. At sixteen, he's torn between holding on to the only family he has left and forging his own path for the future. He secretly plans his escape from his small, southern town. The two lives collide and, as Amber puts the pieces of her best friend's disappearance together, she and Ethan are thrown into a whirlwind of secrets, deceit, and murder.
Purchase Links
Melissa Wolff graduated Cum Laude from Long Island University in 2011, receiving her Bachelor's Degree with a focus in English Writing. She has written and self-published three young adult novels. She has also been published on Path.com, Post Pioneer, and LIB Magazine.




Melissa is a freelance editor and proofreader, working to help others see their ideas come to life. She has been writing since she was a teenager and published her first novel at 21 years old.




In her down time, Melissa likes to cook, crochet, and curl up with a blanket, reading thick books.
Wow!! Did not see that ending coming! Amber is giving her parents problems so they send her to spend the summer with her sister. Amber makes a new friend named Ethan, he seems nice but something is not just right. I thought the problem was with Ethan's dad but there are some great twist and surprises in the plot! I needed some closure between Amber and her sister's boyfriend, I kept thinking I missed something there. This one definitely kept my attention! I give it 3.5 stars.
BreakThrough Promotions